Welcome to Palmyra Integrative Veterinary Hospital
At Palmyra Integrative Veterinary Hospital we feel compassion and understanding are of utmost importance in the care and treatment of your 4legged family members.We are a small hometown hospital that offers personalized service customized to the needs of your pet. Dr. Rebecca Nealey has over twenty years of experience and she is excited to provide your pet with excellence . Our hospital provid

es a full range of services for your pets. We provide wellness checks and vaccinations, diagnosis and treatment of illness and injury, surgical services, radiology and dental services, as well as our newest treatment option ACUPUNCTURE and holistic therapies and treatments .

We look forward to making your experience with your pet a long, healthy, and happy one. We hope to see you soon!
MISSION STATEMENT
OUR MISSION STATEMENT : At Palmyra Integrative Veterinary Hospital we are firmly committed to providing professional , trustworthy, and comprehensive veterinary services to our clients and their pets.We strive for excellence in customer service and quality medicine for each and every individual patient and dedicate our hearts to this important mission. Client Education is our specialty and we excel at providing our clients important and useful information that will enhance their pets life.
Our Services
Pet Wellness

Routine health examinations help to ensure your pet is living a healthy and happy life and to ensure there are no underlying health concerns.

Surgical Care

We provide spay and neutering and surgical wound repair as well as surgical intervention for life threatening problems.

Dental

We offer a full service oral health program which includes dental screenings at every examination. We have dental services which include oral assessment and treatment with full service ultrasonic cleaning and polishing to help keep your pets mouth healthy

Acupuncture

Dr. Nealey is pleased to announce she has earned her Certified Veterinary Acupuncture degree from The Chi Institute in Reddick Florida. She now offers a full comprehensive acupuncture treatments to help treat a large array of medical conditions. In this d
Appointment request
Need an appointment with a vet in Palmyra? Requesting an appointment is now easier than ever. Fill out the form below and we'll contact you to find a time that fits your schedule.
Contact Us
Have a question or comment? Fill out the Contact Us form and we will be in touch as soon as possible.
Palmyra Integrative Veterinary Hospital

1215 Canandaigua Road, Rt. 21S

Palmyra NY 14522
Phone: (315) 597-4567
Palmyra Integrative Veterinary Hospital
1215 Canandaigua Road
Route 21S
Palmyra, NY 14522
Phone: (315) 597-4567
COVID19 FAQ :
ONE OF THE MOST URGENT QUESTIONS REGARDING COVID19 IS/ CAN YOUR PET TRANSMIT THE VIRUS TO YOU OR CAN YOU TRANSMIT THE VIRUS TO YOUR PETS?
THE MOST CURRENT DATA FROM THE CDC AND INFECTIOUS DISEASE EXPERTS ALONG WITH MEDICAL AND VETERINARY HEALTH ORGANIZATIONS SAY THERE IS NO EVIDENCE THAT DOMESTIC PETS OR LIVESTOCK CAN SPREAD THE DISEASE TO PEOPLE AND ALSO NO EVIDENCE THAT HUMANS CAN TRANSMIT THE VIRUS TO DOMESTIC PETS OR LIVESTOCK IN THE US.
THOUSANDS OF ANIMALS HAVE BEEN TESTED FOR THE PRESENCE OF THE VIRUS AND THERE HAVE BEEN NO CONFIRMED CASES IN DOMESTIC PETS ONLY THE ONE POSITIVE RESULT IN THE TIGER IN THE BRONX ZOO. tHE TIGER SHOWED MILD SYMPTOMS AND IS EXPECTED TO MAKE A FULL RECOVERY.
iT IS SAFE TO HUG AND PET YOUR 4LEGGED FRIENDS DURING THIS STRESSFUL TIME AND THEY WILL BRING YOU HOPE AND PEACE DURING THE OUTBREAK.
PLEASE CALL IF YOU HAVE OTHER QUESTIONS.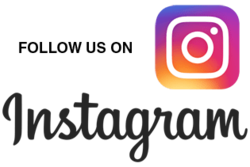 Fill out the contact form below and we will respond as soon as possible
Palmyra Integrative Veterinary Hospital • 1215 Canandaigua Road, Rt. 21S • Palmyra • NY • 14522 • (315) 597-4567