Welcome to Palmyra Integrative Veterinary Hospital
At Palmyra Animal Hospital we feel that compassion and understanding are of utmost importance in the care and treatment of your 4legged family members. We provide a full range of services for your pets in our Palmyra, NY facility, We provide wellness checks and vaccinations, diagnosis and treatment of illness and injury, surgical services, and dental services, as well as acupuncture and holistic therapies and treatments .

We look forward to making your experience with your pet a long, healthy, and happy one. We hope to see you soon!
OUR MISSION STATEMENT : At Palmyra Integrative Veterinary Hospital we are firmly committed to providing professional , trustworthy veterinary services to our clients and their pets.We strive for excellence in customer service and quality medicine for each and every individual patient and dedicate our heart to this important mission.
Appointment request
Need an appointment with a vet in Palmyra? Requesting an appointment is now easier than ever. Fill out the form below and we'll contact you to find a time that fits your schedule.
Contact Us
Have a question or comment? Fill out the Contact Us form and we will be in touch as soon as possible.
Palmyra Integrative Veterinary Hospital

1215 Canandaigua Road, Rt. 21S

Palmyra NY 15422
Phone: (315) 597-4567
Palmyra Integrative Veterinary Hospital
1215 Canandaigua Road
Route 21S
Palmyra, NY 15422
Phone: (315) 597-4567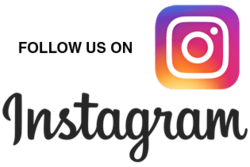 Fill out the contact form below and we will respond as soon as possible
Palmyra Integrative Veterinary Hospital • 1215 Canandaigua Road, Rt. 21S • Palmyra • NY • 14522 • (315) 597-4567