Learn About Our Palmyra, NY Veterinary Practice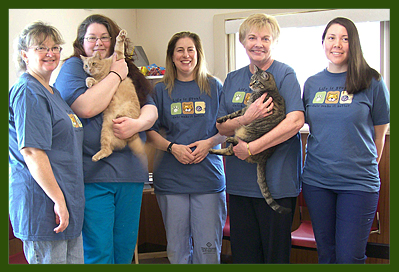 Palmyra Integrative Veterinary Hospital, located at 1215 Canandaigua Road in Palmyra, provides medical, dental, and surgical care for your beloved pets. We feel that compassion and understanding are of utmost importance in the care and treatment of pets under our care.
In 2020, after 10 years of being an associate, Dr. Rebecca Nealey purchased the practice and renamed it to Palmyra Integrative Veterinary Hospital.
Our well informed animal hospital staff will provide you with accurate information regarding the health of your pet. We will always provide you with our prompt and courteous service and will address your concerns and questions with sincere compassion.
Our telephone number is (315) 597–4567. Feel free to call us to make an appointment, ask a question or for general information. We can also be contacted through our email address at
palonlinerx@yahoo.com
.
We look forward to making your experience with your pet a long, healthy, and happy one!