Palmyra Integrative Veterinary Hospital
1215 Canandaigua Road
Route 21S
Palmyra, NY 14522
Phone: (315) 597-4567
COVID19 FAQ :
ONE OF THE MOST URGENT QUESTIONS REGARDING COVID19 IS/ CAN YOUR PET TRANSMIT THE VIRUS TO YOU OR CAN YOU TRANSMIT THE VIRUS TO YOUR PETS?
THE MOST CURRENT DATA FROM THE CDC AND INFECTIOUS DISEASE EXPERTS ALONG WITH MEDICAL AND VETERINARY HEALTH ORGANIZATIONS SAY THERE IS NO EVIDENCE THAT DOMESTIC PETS OR LIVESTOCK CAN SPREAD THE DISEASE TO PEOPLE AND ALSO NO EVIDENCE THAT HUMANS CAN TRANSMIT THE VIRUS TO DOMESTIC PETS OR LIVESTOCK IN THE US.
THOUSANDS OF ANIMALS HAVE BEEN TESTED FOR THE PRESENCE OF THE VIRUS AND THERE HAVE BEEN NO CONFIRMED CASES IN DOMESTIC PETS ONLY THE ONE POSITIVE RESULT IN THE TIGER IN THE BRONX ZOO. tHE TIGER SHOWED MILD SYMPTOMS AND IS EXPECTED TO MAKE A FULL RECOVERY.
iT IS SAFE TO HUG AND PET YOUR 4LEGGED FRIENDS DURING THIS STRESSFUL TIME AND THEY WILL BRING YOU HOPE AND PEACE DURING THE OUTBREAK.
PLEASE CALL IF YOU HAVE OTHER QUESTIONS.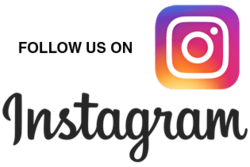 Fill out the contact form below and we will respond as soon as possible
Palmyra Integrative Veterinary Hospital • 1215 Canandaigua Road, Rt. 21S • Palmyra • NY • 14522 • (315) 597-4567